Aquamarine: Explorer's Edition
Aquamarine launches Kickstarter in two weeks! 🚀📆👀
---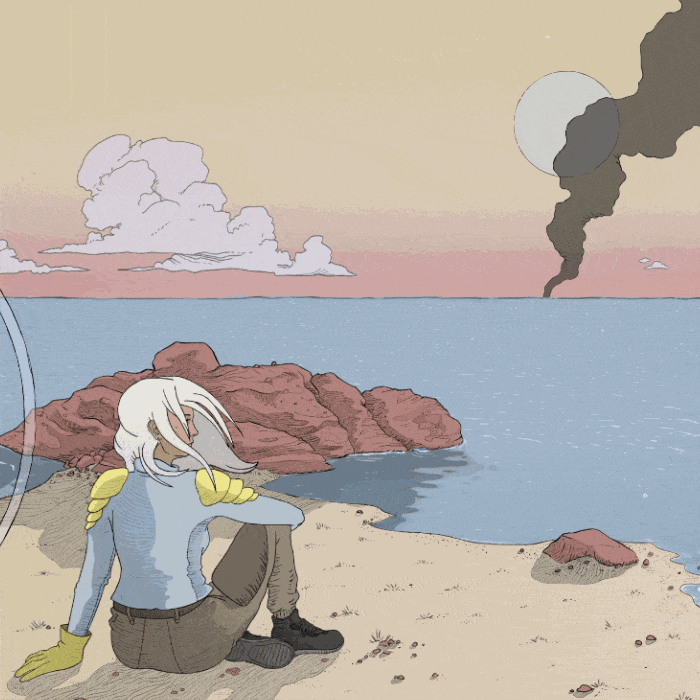 Happy New Year, everyone!
Can you believe it's 2020 already? The future! Everyone at Team Moebial is especially excited because this year is going to be the year of Aquamarine. All starting with the launch of our new Kickstarter on January 22--only two weeks away!
This past month, we've been hard at work prepping our Kickstarter page, spreading the word, developing the demo, and putting together the coolest rewards for our backers. We're not exactly done, but we wanted to share an early preview of our campaign to get some feedback.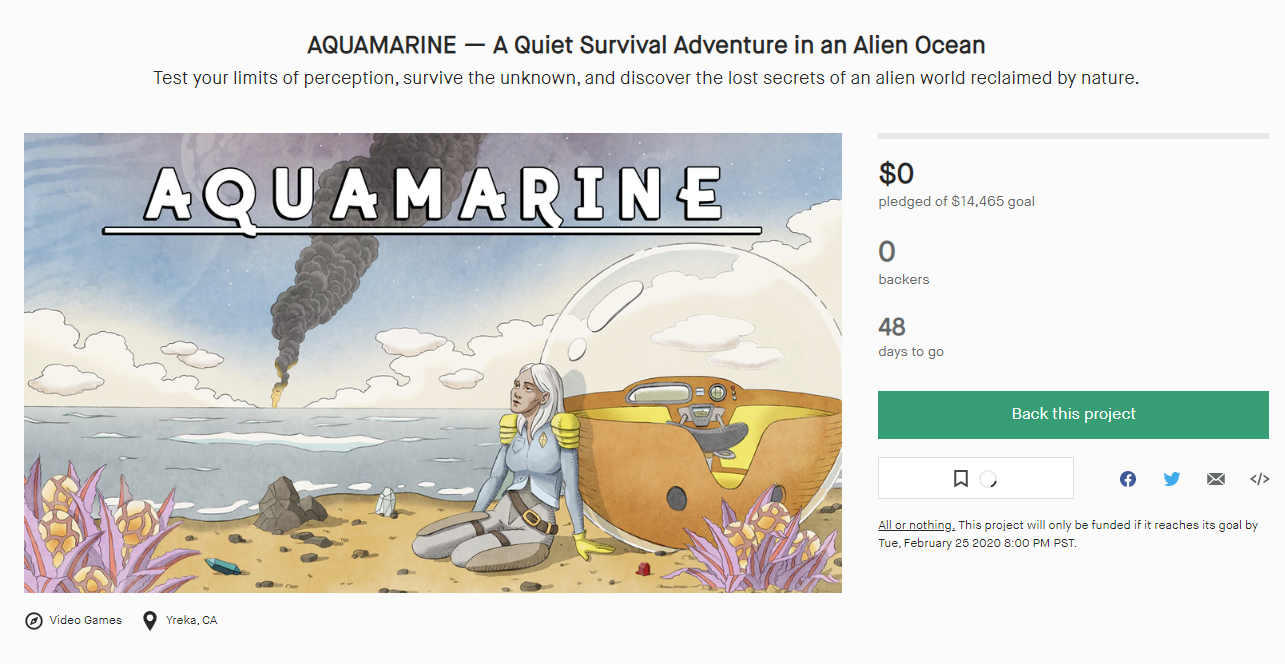 If you have a sec, consider taking a look at our unfinished Kickstarter page. Does it seem like something is missing? Maybe one of the rewards doesn't make sense, or the text could be more clear? Or you might just have a suggestion for us? Please leave any thoughts and feedback you have in the comments. It will all be super helpful. :)

We'll be sending out launch notifications on our mailing list and Discord server when the campaign goes live January 22, so you can take advantage of our special discounted rewards for day one backers. Or you can just click the notification button on our Kickstarter page and let them give you a heads up. Either way, we can't wait to see you there.

🌊👁🌐
- Team Moebial
Get Aquamarine: Explorer's Edition