Aquamarine

===
A slow, quiet adventure of perception and discovery in an alien ocean.
===
Aquamarine is a sci-fi adventure game with elements of roguelikes and the survival genre, featuring fully hand-drawn and hand-animated artwork. The game takes major inspiration from '70s-era psychedelic comic books, specifically the work of French artist Moebius, as well as the otherworldly synth music of that time.
===
Support the development of Aquamarine and receive exclusive updates, play early builds, and help shape the game's design.

===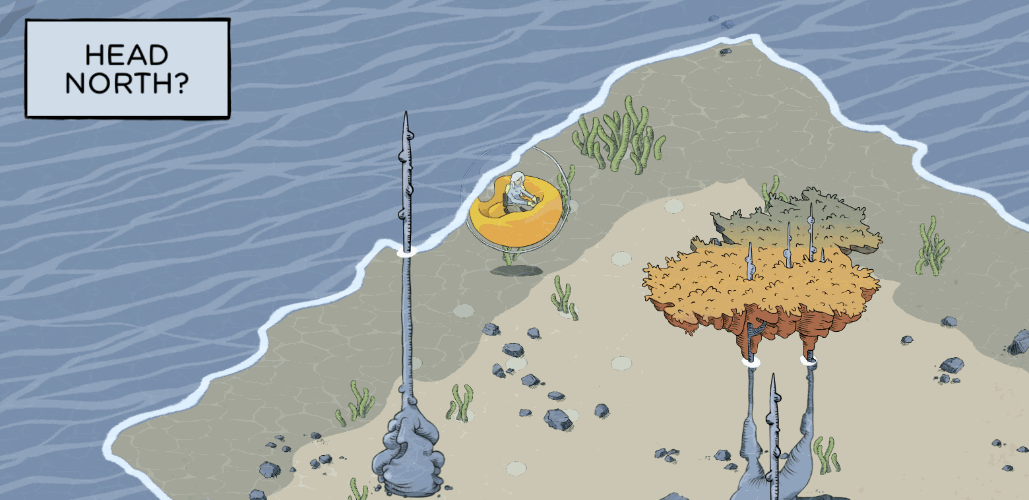 Aquamarine tells the story of a lone space traveler who is marooned on an unknown planet covered in water, with nothing but their humble escape pod and ingenuity to save them. You must navigate your little pod and brave the alien ocean depths to search for your crash ship. Along the way, you'll discover secret histories and learn the true nature of why you're on this planet.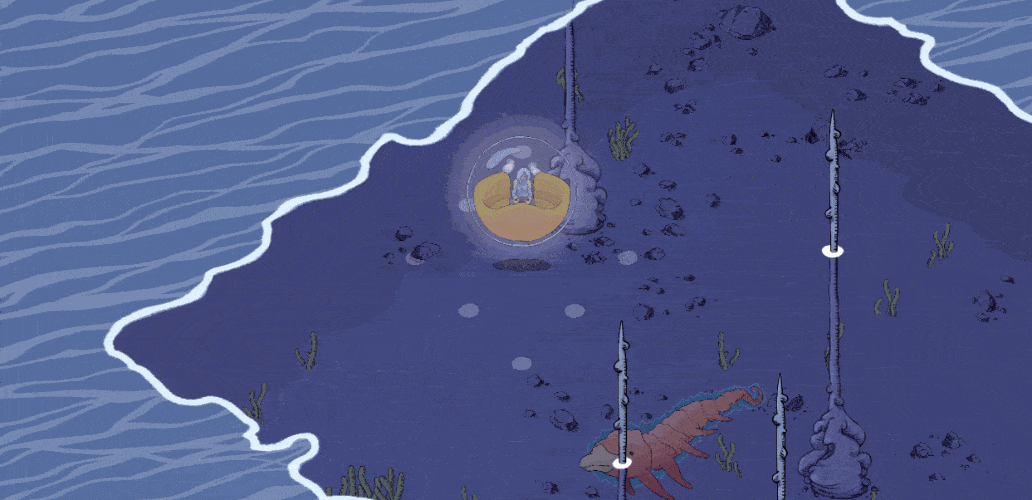 Aquamarine is a turn-based game that emphasizes clever defense and tactical maneuvers over combat. In order to survive, you must collect and manage limited resources, decipher the planet's dynamic ecosystem, and unravel a mysterious history through puzzles and exploration. As you progress through Aquamarine's story, you will upgrade and customize your escape pod with a number of special abilities and tap into the planet's natural elements to power your progress.

===
Aquamarine is currently in active development as the first title by Moebial Studios, with an original soundtrack by Jeremy Malvin (aka Chrome Sparks). Release is planned for Mac, PC, and Linux in late 2019.
===